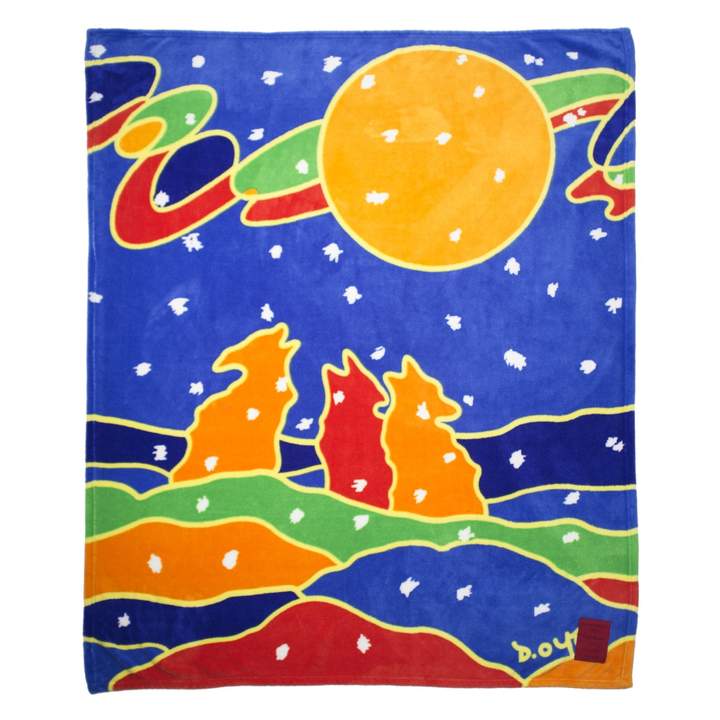 Full Moon Velura™ Throw Blanket
SKU #50124
Dawn's use of swirling colors representing the northern lights is a recognizable and recurrent theme throughout her work, as is her bold use of color and brilliant combinations. In "Full Moon" her snowy, bright images capture the essence of the North in winter, with wolves howling at the full moon.
The Wolf symbolizes direction and leadership; they are teachers and guides. Loving and loyal to family, they protect and guard the pack, but are also the embodiment of the wild spirit, signifying individual strength and courage.
The Moon is a powerful ally for the wolf; and they howl to the moon for guidance to overcome challenges and to reveal secrets and inner understanding. Learn to hear the inner voice within yourself, which, in silence, can be as clear as the wolf howling in the night.
DETAILS
Size: 50″ x 60″

Material: Velura™