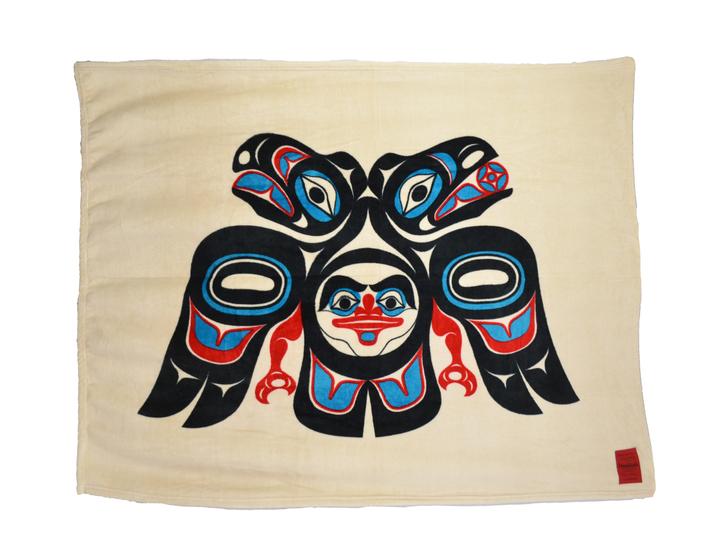 Lovebirds Velura™ Throw Blanket
SKU #50123
The Lovebirds Velura™ Throw is our soft and cuddly Velura blanket with the brilliant and unique "Lovebirds" design by Israel Shotridge.
The Lovebirds design represents a combination of the two main moieties among the Indigenous peoples of the Northwest Coast. The Eagle and the Raven, together as one, are Lovebirds.
This beautiful throw is perfect for bringing a touch of Native American design into your home. Add to the bedroom or study to create a relaxed and urban stylish atmosphere.
"We received our Kanata blanket as a gift, and it quickly became my son's favorite blanket. It's very soft; its vibrant colors and pattern are like no other! We love our Kanata blanket!" — a satisfied customer who purchased Israel Shotridge's Lovebirds blanket.
DETAILS
Size: 50″ x 60″

Material: Velura™